Cool Pinterest Boards for Muscle Building
With its focus on all things visual, Pinterest has become the premiere social media platform where ideas and inspiration are concerned, giving you instant access to literally millions of images on every subject imaginable.
One of the subjects best covered is fitness, muscle building in particular, and this means that you have a nearly endless source of visual goodness the next time you need to get pumped up about…well, getting pumped up!
Check out these seven cool Pinterest boards for muscle building:
1. Bodybuilding Inspiration
If the goal of your exercise routine is muscles that would daunt those of Mr. Universe, this is the Pinterest board to hit up when you're feeling lazy. More than 400 pins features some of the best-built guys in the world, and every image has the power to make us more regular Joes feel instantly guilty for not pumping iron right this second!
2. Muscle Men and Bodybuilding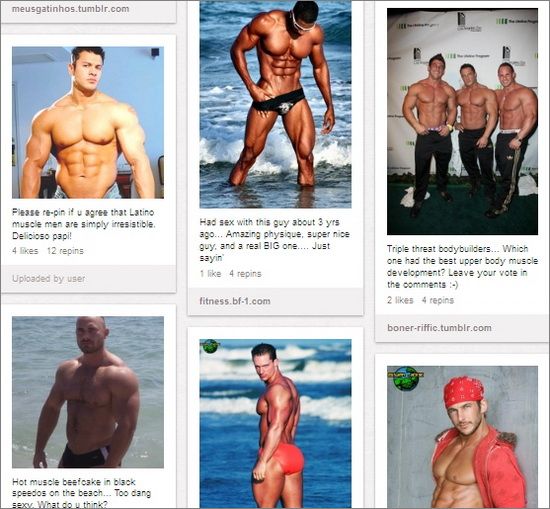 Taking things down just a notch, this is another source for Pinterest inspiration, but you'll find a wider variety of guys here, not every one of whom has biceps with measurements equal to your waist!
3. Bodybuilding Art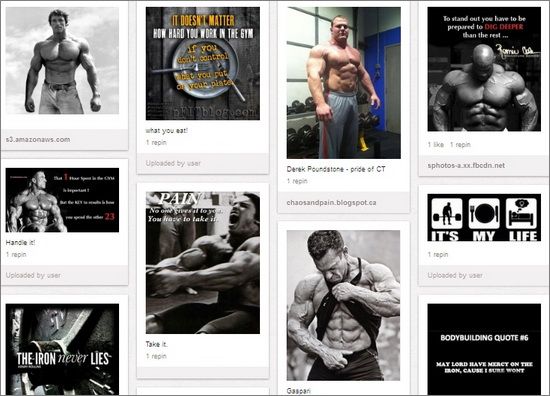 Alright, so "art" may be a stretch, but this Pinterest board focuses on collecting photos with an edge, including cool after-effects and poses that make for intriguing web surfing. With all those ripped bodies out in the open, this should be another sure dose of motivation, as well!
4. Bodybuilding and Fitness Tips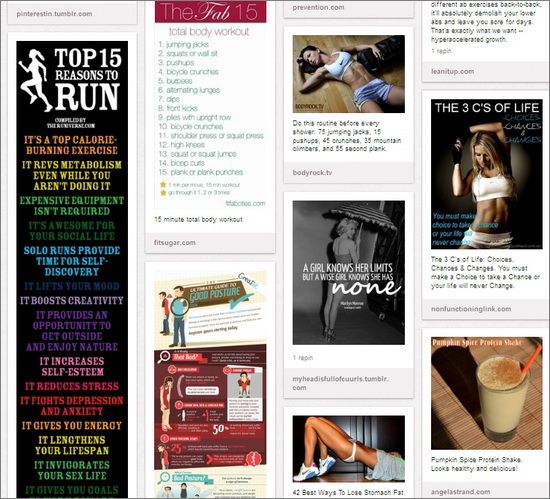 With all of that inspiration and motivation behind you, pay a visit to the Bodybuilding and Fitness Tips Pinterest board for a look at a great variety of infographics and instructographics – more than 100 of them!
This is a unisex page that slants just slightly towards the fairer sex, also giving you great information to pass onto the ladies in your life that may be interested in toning and building.
5. Bodybuilding Tips and Stuff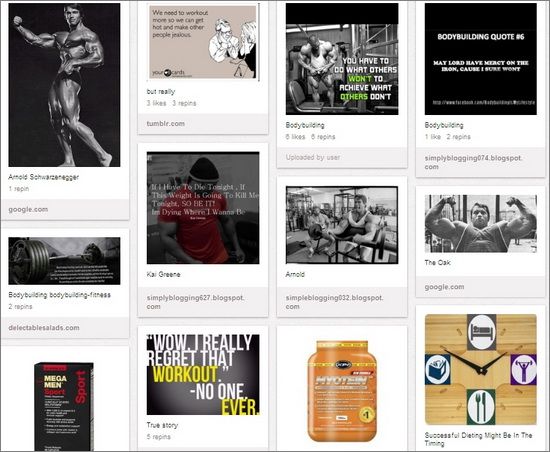 You'll find everything related to bodybuilding that can be condensed into an image on this page, with shots of buff guys making up only a small percentage of them. From tips on exercise regimens to shots and reviews of the latest supplements, this Pinterest board is one of the more well-rounded offerings aimed at bodybuilders.
6. Bodybuilding Diet
While the iron itself gets most of the attention, a major part of obtaining and sustaining a ripped body is eating a healthy diet, and this Pinterest page offers a unique focus on just that. You'll find a few great recipes strewn throughout a grab bag offering of tips, motivational quotes, exercise outlines, and more, making this the best candidate for a social media one-stop-spot for your bodybuilding needs.
7. Pure Bodybuilding Motivation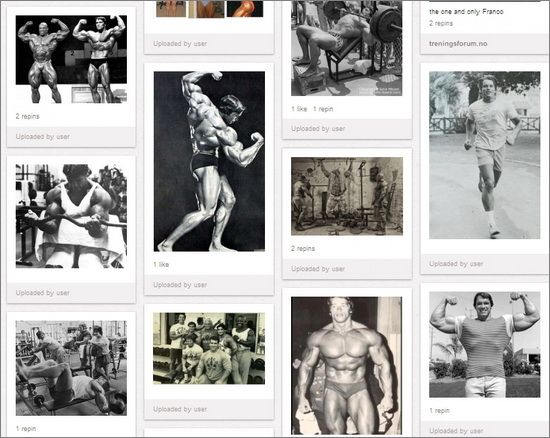 From The Rock to a young Terminator, this Pinterest board is the last on our list, going straight back to pure motivation! Many of these guys look flat-out angry, promising to instantly give you a sense of urgency for your next workout and, if a younger, buffer Arnold Schwarzenegger doesn't get you excited about building those muscles, nothing will!