5 Tools to Find Similar Sites to the One You Like
We all have sites that we really love and frequently visit. Some of them are regularly updated, but some of them have been abandoned or are not posted to as often as we would like. When that happens, it can be nice to find similar sites to enjoy as well. Especially when it comes to blogs or old classics.
There are several ways to find similar sites to the ones we like. The easiest is through links on the site itself, but that can only take us so far. Especially now that fewer webmasters are providing a links section for affiliates or sources.
You can check out these great resources, instead.
1. StumbleUpon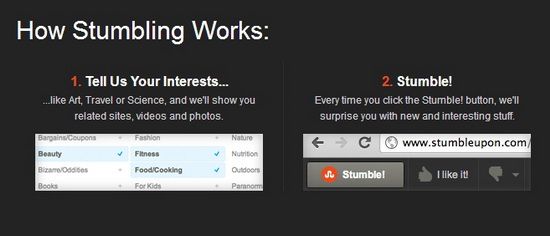 This popular social media tool allows you to search the web for sites in any manner of genres that interest you. As you find those sites you enjoy, you rate them. Then the search engine brings up more targeted results for you to check out. Many amazing blogs have been found this way, and I have even been able to use it in a professional manner by connecting to new affiliates or putting me own sites in the mix for others to enjoy.
2. Websites Like

Another interesting search engine, you are able to put in a website or keyword and find all related websites at the click of a button. You can also check out recently viewed sites by yourself and others. I find this one more useful for searching for more obscure genres that are more likely to get buried in Google results.
3. XMarks

There are a lot of useful features on this site. The first is a bookmark sync and backup system. It lets you sign in and get all of your book marks from every browser in one place. Then there is the smart search option for looking for keywords and sites similar to those you enjoy. Finally, build the website into your browser, so you can easily activate it from any page.
4. Similar Sites

Use a browser extension or their search API to discover new sites you never heard of, or just check out their popular searches option. I have found this one really helpful, and I tend to recommend it to the people I know who don't speak English as a first language.
5. Google Similar Pages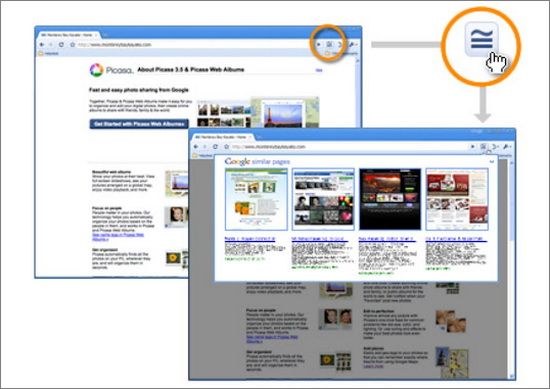 Internet super giant Google has an official extension for finding similar sites using an easy button at the top of Chrome. Just hit is and watch the results flood in, no matter what site you are on. This is one of the most reliable programs for discovered similar webpages, with the benefit of their ranking system.
Do you know of a tool to help you find pages similar to websites you like? Let us know in the comments.